A meeting room and a bar under reservation :
We have a meeting room of 200m2 fully equipped with a table who can accommodate up to 24 people. You can also find a set of speakers and a projector.
This meeting room has an open concept with a bar on the corner and a little lounge with a view on pretty rare old cars, posters, car covers, accessories and decorations. As you might have understood our shop is after all an immersive experience in an old car world.
And that is why our meeting room as well as our bar can be reserved to organise and enjoying private events in a warm and welcoming environment. 
To do so, you can call the following number: 02/782.27.78 or send an email to this address: info@speedcorner.be.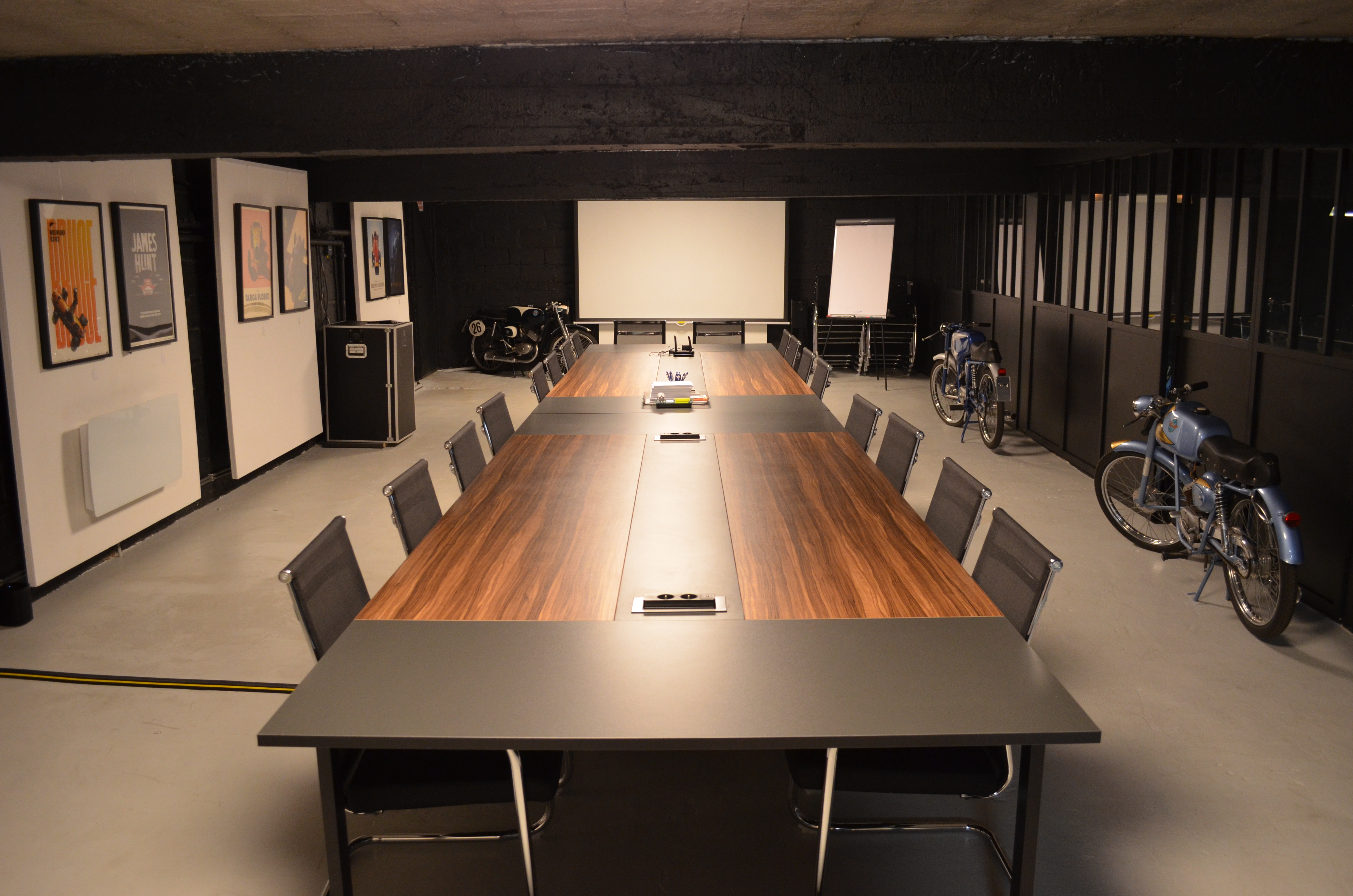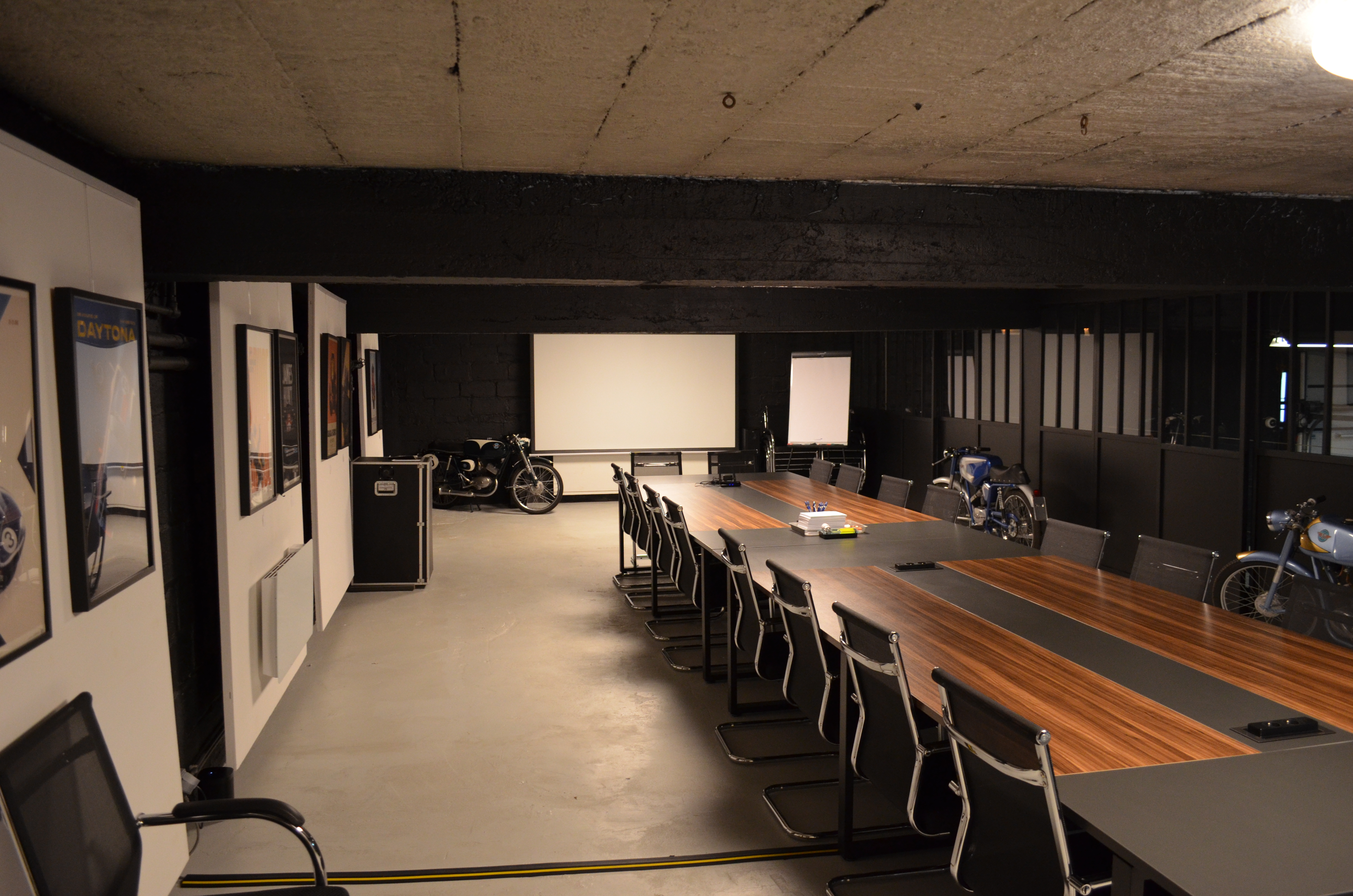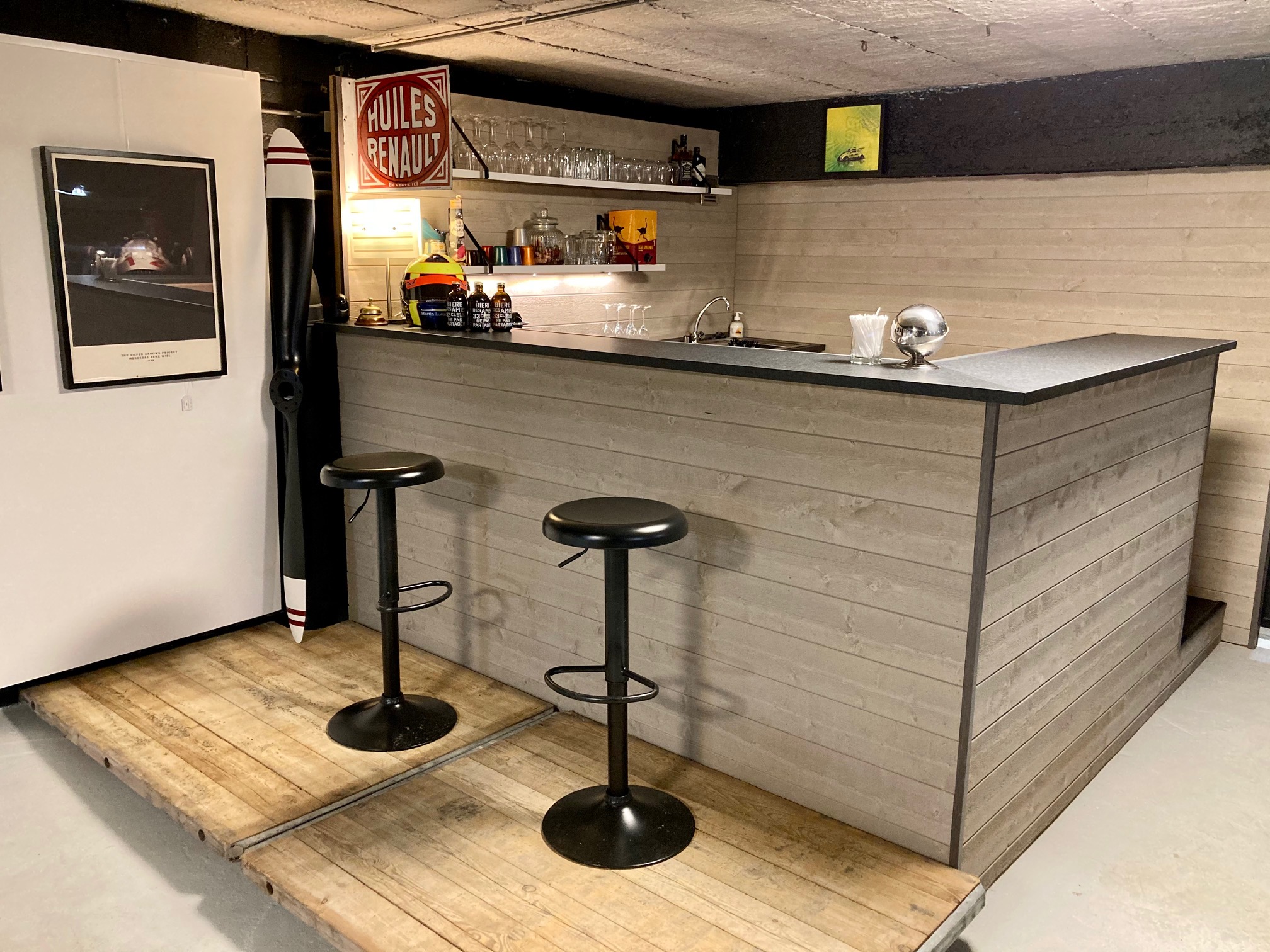 Evenements SpeedCorner - Reservation